Getting the Right Dose of Thyroid Medicine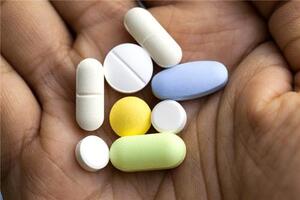 For many people diagnosed with hypothyroidism, finally knowing the reason for their fatigue, weight gain, or joint pain can be a relief. And thankfully, treatment often results in complete control of the condition.
If you're like most people with hypothyroidism, your doctor has prescribed synthetic thyroxine (brand names include Synthroid and Levoxyl) to replace the hormones your thyroid is no longer able to make. But in order for this medication to be effective, you must have the right amount. How do you know if you're getting the right dose?
Starting Dose: An Educated Guess
When your health care provider first prescribes thyroxine, he or she chooses a starting dose based on many factors, including your weight, age, and other medical conditions. Essentially, this is an educated guess. Often, your starting dose will be fairly low to avoid the negative side effects of too much thyroxine, such as anxiety, restlessness, and a racing heart.
Once you begin taking this medication, be patient. It can take weeks to feel its effects. After about six to 10 weeks, your health care provider will check your hormone levels again to make sure they are at the right levels.
Sticking with It
You must take your thyroid medication every day for life, for it to be effective. This ensures a steady stream of hormone throughout your bloodstream, which will help you feel good and allow your body to work at its best.
Although your doctor will periodically check your hormone levels to ensure you're at the right dosage, it's not uncommon for people to be on the same dose of thyroid medication for many years without change. This simply means the medication is working. But don't be tempted to skip your medication because you feel good. If you stop taking thyroxine, symptoms will return.
When Life Prompts a Change
With time, your body may need more or less thyroxine to keep your thyroid hormone at adequate levels. If so, your doctor will help adjust your medication. Other situations can prompt a change to your prescription, as well.
For example, if you become pregnant, you may need to increase your thyroxine dose temporarily to keep up with the extra demands placed on your body. Or you may need to readdress your prescription if you begin taking medications that can affect your body's interaction with thyroxine. These may include birth control pills, testosterone, estrogen, some antiseizure medications, and some medications for depression. Remember to talk with your doctor about any health changes that may affect your thyroid medication.
Medical Reviewers: McDonough, Brian
Last Review Date: Aug 16, 2012
© 2015 Healthgrades Operating Company, Inc. All rights reserved. May not be reproduced or reprinted without permission from Healthgrades Operating Company, Inc. Use of this information is governed by the Healthgrades User Agreement.