Drugs and Foods That Interact with Thyroid Medications

Content provided by the Faculty of Harvard Medical School
Excerpted from a Harvard Special Report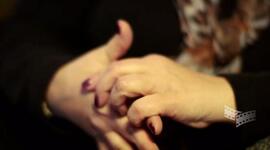 Maggie describes what it's like to have hypothyroidism, how it's affected her athleticism, and how she handles living with the condition.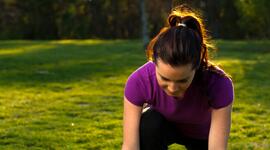 A handful of simple lifestyle changes can help you feel better with hypothyroidism.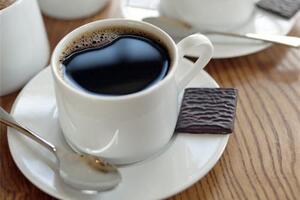 The following medicines and therapies can influence the effectiveness of thyroid medicines in one or more of the following ways: by interfering with the absorption of thyroid hormone, by binding thyroid hormone to binding proteins, and by interfering with thyroid hormone metabolism.


2016 Healthgrades Operating Company, Inc. All rights reserved. May not be reproduced or reprinted without permission from Healthgrades Operating Company, Inc. Use of this information is governed by the Healthgrades User Agreement.

Cancer therapies
asparaginase
bexarotene*
fluorouracil
interferon*
interleukin*
ipilimumab*
sunitinib*
tamoxifen
thalidomide and lenalidomide
Cardiovascular therapies
amiodarone*
furosemide
heparin
oral anticoagulants
Cholesterol therapies
bile acid sequestrants, including cholestyramine,* clofibrate, and colestipol*
slow-release niacin
Gastrointestinal therapies
aluminum hydroxide antacids
cation-exchange resins
charcoal
proton-pump inhibitors
sucralfate
Hormonal therapies
androgens/anabolic steroids
dopaminergic drugs including bromocriptine and cabergoline
estrogens
glucocorticoids such as prednisone
growth hormone
metoclopramide
raloxifene
Neurologic/psychiatric therapies
anticonvulsants including phenytoin,* phenobarbital,* and carbamazepine*
lithium*
sertraline*
other antidepressants and antipsychotic agents, including clomipramine and quetiapine
Nutritional supplements
calcium carbonate
ferrous sulfate (iron)
iodine* (including kelp supplements)
multivitamins (presumably because of iron and calcium content)
Foods
espresso coffee
grapefruit
soy
Other medicines
antituberculous drugs (rifampicin, ethionamide)
bisphosphonates taken orally, such as alendronate
methadone
nonsteroidal anti-inflammatory drugs such as meclofenamic acid, mefenamic acid, phenylbutazone
orlistat
orphenadrine
propranolol
radiographic agents (such as contrast agents containing iodine)*
salicylates (high doses of aspirin and salsalate)
sulfonamides (acetazolamide, sulfisoxazole)
sulfonylureas
* These drugs can have a major impact on thyroid treatment.
Last Review Date: May 1, 2012
© 2015 Harvard University. All rights reserved. Content Licensing by Belvoir Media Group.