Concerns About Generic Thyroid Drugs

Content provided by the Faculty of Harvard Medical School
Excerpted from a Harvard Special Report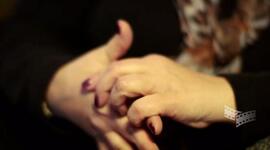 Maggie describes what it's like to have hypothyroidism, how it's affected her athleticism, and how she handles living with the condition.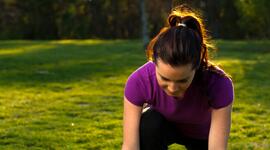 A handful of simple lifestyle changes can help you feel better with hypothyroidism.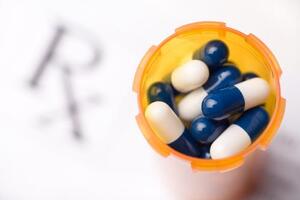 When it comes to treating hypothyroidism, a generic formulation of levothyroxine sodium is not recommended. The concern is similar to the problem caused by switching brands. When you use a generic, you're never guaranteed to receive the same generic version when you refill your prescription. This leads to inconsistent bioavailability of levothyroxine sodium that may throw off your TSH and T4 levels. You could try to ensure you get the same generic formulation each time around, but it isn't easy to do. The choice of generic drug dispensed by the pharmacist may vary based on what the pharmacy has in stock, the cost to the pharmacy, and the formulation's availability. One potential, although complicated, solution is to learn the name of the manufacturer of the generic version you use. You can find out the manufacturer by asking the pharmacist, or by checking the markings on the pill itself and looking up the manufacturer online. Then ask your pharmacist to provide pills from the same manufacturer each time. You may need to check with several pharmacies to find one willing to work with you on this problem.
2015 Healthgrades Operating Company, Inc. All rights reserved. May not be reproduced or reprinted without permission from Healthgrades Operating Company, Inc. Use of this information is governed by the Healthgrades User Agreement.

New generic drug formulations regularly become available in the marketplace, despite a strong position taken by three professional associations of endocrinologists and thyroidologists stating that FDA testing methods designed to ensure bioequivalence among products are flawed. The biggest concern is that each generic is compared to its brand-name counterpart, but generics are not compared to each other. It is widely accepted among clinicians that a 25% to 33% difference in levothyroxine sodium dose may have a substantial impact on a patient. Less well understood is that in patients with special circumstances—including elderly people, cardiac patients, thyroid cancer patients, or pregnant women—a significant impact on TSH levels can result from even a 10% difference in bioavailability, which is the degree to which the FDA allows a generic to differ from its brand-name equivalent. But the consumer has no way of knowing this. When new generic preparations become available, patients and their doctors are not informed that the thyroxine preparations have been changed. Pharmacists, too, are often not aware of the differences in generic thyroxine formulations and therefore cannot properly counsel patients about the change, so they can alert their physicians to monitor their TSH.
In 2007, the FDA tightened potency specifications to ensure that all levothyroxine sodium drugs, both brand and generic, retain their potency over their entire shelf life. Although the FDA maintains that tighter oversight on potency should alleviate the problems with switching brands, thyroid specialists still recommend asking for a product by brand so that you receive the same formula consistently.
In order to do this, the Endocrine Society, ATA, and AACE recommend that you choose a brand and stay with that same brand indefinitely. If your insurance plan covers only generics, talk with your doctor about informing your insurance company about the bioequivalence problem. If it turns out that you must switch, be sure that your doctor is aware, so that your thyroid hormone levels can be monitored at regular intervals.
Last Review Date: May 1, 2012
© 2015 Harvard University. All rights reserved. Content Licensing by Belvoir Media Group.