5 Diet and Exercise Tips for Underactive Thyroid

Content provided by the Faculty of Harvard Medical School
Excerpted from a Harvard Special Report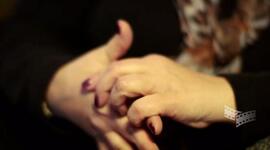 Maggie describes what it's like to have hypothyroidism, how it's affected her athleticism, and how she handles living with the condition.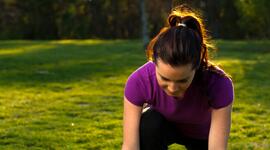 A handful of simple lifestyle changes can help you feel better with hypothyroidism.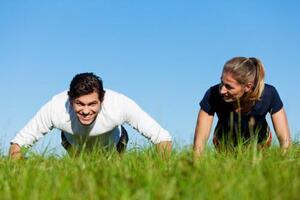 There is no special diet you must follow while on thyroid hormone medication, with a couple of exceptions. Avoid foods high in soy protein, which can interfere with the absorption of thyroid hormone. If your thyroid was not removed or destroyed and you still have a substantial portion of your thyroid, avoid excessive amounts of iodine, either in medications or supplements, as this could trigger more problems with your thyroid. Most iodine-rich foods, such as iodized products or fish, are acceptable, but kelp and other thyroid supplements should be avoided. Aside from these restrictions, you are free to eat whatever you want, but as always, a healthy diet that includes lots of fruits, vegetables, and whole grains is an important part of healthy living.
2015 Healthgrades Operating Company, Inc. All rights reserved. May not be reproduced or reprinted without permission from Healthgrades Operating Company, Inc. Use of this information is governed by the Healthgrades User Agreement.

Adopting a nutritious diet not only contributes to the renewed good feeling you experience once your thyroid levels are normal, but it helps your digestive system function smoothly and your heart pump efficiently—both of which support a healthy metabolism. If you still aren't feeling good despite your medication, improving your diet and beginning an exercise program may help. Following are some tips for healthy living.
Eat nutritious foods. Soft drinks, potato chips, candy, crackers, and other junk foods that are high in calories and low in nutrition have become a mainstay of the American diet. If you normally eat a lot of these foods, minimizing them or cutting them out altogether and replacing them with a variety of fruits, vegetables, and whole-grain foods could make a difference in your overall health.
Cut down on "bad" fats. Certain dietary fats contribute to heart disease and some forms of cancer. The Food and Nutrition Board of the National Academy of Sciences has recommended a range of 20% to 35% of daily calories from fat of all kinds, reducing saturated fats and trans fats to a minimum. Saturated fats, which come mainly from animal products such as meat and cheese, and trans fats, which take the form of hydrogenated oils in manufactured food products and many margarines, should both be minimized because they raise levels of LDL cholesterol. LDL cholesterol, also known as "bad" cholesterol, can build up in the inner walls of your arteries and form plaque that can clog these arteries.
Many processed foods and snacks contain trans fats, so you may be consuming them without realizing it. Instead, choose fats that help reduce LDL cholesterol. These include monounsaturated and polyunsaturated fats from vegetable oils, and omega-3 fats, found in certain kinds of fish. Seeds, nuts, and legumes are also healthy choices.
Carbohydrates should fall in the range of 45% to 65% of your daily calories. Stick with complex carbohydrates found in whole-grain foods, fruits, and vegetables, and avoid heavy reliance on white starches and sugars. Protein should make up about 10% to 35% of your diet. Most people in developed countries get plenty of protein in their diets.
Limit dietary cholesterol. The American Heart Association recommends limiting dietary cholesterol to no more than 300 mg a day. If your cholesterol levels are high, try to consume no more than 200 mg per day. Sources high in cholesterol include animal fat, eggs, and full-fat dairy products.
Increase dietary fiber. Dietary fiber helps improve digestion. Eating whole-grain foods and a variety of vegetables and fruits helps ensure that you have an ample supply of dietary fiber. The Food and Nutrition Board recommends men ages 50 and younger get 38 grams daily; men over 50, 30 grams daily; women ages 50 and younger, 25 grams; and women over 50, 21 grams.
Exercise. People who exercise tend to live longer because exercise increases the heart's pumping ability and the body's oxygen use. These changes, in turn, provide extra energy and stamina. Exercise also burns calories and can help keep your weight down. Just walking 30 minutes a day on most days can help prevent heart disease and stroke and promotes general good health.
Last Review Date: May 1, 2012
© 2015 Harvard University. All rights reserved. Content Licensing by Belvoir Media Group.