The ABCs of Diabetes Control

Content provided by the Faculty of Harvard Medical School
Excerpted from a Harvard Special Report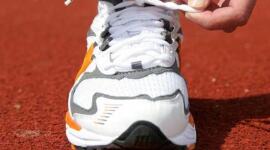 Finish off an outfit with omfortable shoes or boots and you can prevent sores, nerve damage and even amputation.

Because diabetes raises your risk of heart disease by four to five times compared with people without the disease, you should pay close attention to factors that can put you at greater risk for heart trouble. These are often referred to as the " ABCs":
Hemoglobin A1c blood sugar test

Blood pressure

Cholesterol.
Medical Reviewer: William C. Lloyd III, MD, FACS
Last Review Date: Aug 13, 2015
The treatment goals for people with diabetes are more stringent than those for people without diabetes. The good news is that lifestyle changes — and weight loss in particular — to improve your blood sugar usually will have a beneficial effect on the other values as well.
Optimal ABC markers for most people with diabetes

HbA1c

Less than 7%

Blood pressure

Less than 130/80 mm Hg

LDL (bad) cholesterol

Less than 100 mg/dL

HDL (good) cholesterol

More than 40 mg/dL in men or 50 mg/dL in women

Last Review Date: May 30, 2014
© 2015 Harvard University. All rights reserved. Content Licensing by Belvoir Media Group.