Stroke Prevention: Using Blood Thinners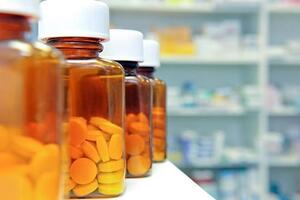 During a stroke, a blood clot stops blood from flowing to the brain. If you have had a stroke or are at risk for one, you may be prescribed a medication to prevent blood clots. These are anticoagulants, commonly called blood thinners. They can make it less likely that you will have a blood clot that leads to a stroke.
Types of Anticoagulants
Blood thinners help prevent blood clots from forming. They include warfarin and heparin. Your doctor will help you decide which is best for you.
Taking an Anticoagulant Safely
When you are taking a blood thinner, you will need to take certain steps to stay safe. Follow these guidelines. Also follow any others that your healthcare provider gives you.
You may be told you need regular testing to check the levels of this medication in your blood. Keep all of your appointments for these tests.

Tell your doctor about all medications you take. This includes over the counter medications, supplements, or herbal remedies. Do not take any medications (including ones you buy over the counter) that your doctor doesn't know about. Some medications can interact with blood thinners and cause serious problems.

Tell any healthcare provider that you see for care (such as doctors, dentists, chiropractors, home health nurses) that you take a blood thinner.

Carry a medical ID card or wear a medical-alert bracelet that says you take an anticoagulant.

This medication makes bleeding harder to stop. To protect yourself:

Avoid activities that may cause injury. If you fall or are injured, contact your healthcare provider right away. Blood thinners prevent clotting, so you could be bleeding inside without realizing it.

Use a soft-bristle toothbrush and waxed dental floss. Shave with an electric razor rather than a blade.

Don't go barefoot. Don't trim corns or calluses yourself.
At Your Appointment
What to Ask Your Doctor About Atrial Fibrillation
Watch What You Eat
Vitamin K helps your blood clot. So you have to watch how much you eat of foods that contain vitamin K. These foods can affect the way your anticoagulant works. Here are some specific tips:
Try to keep your diet about the same each day.

Each day, eat the same amount of foods that are high in vitamin K. These include asparagus, avocado, broccoli, and cabbage.

Limit fats to 2-4 tablespoons a day.

Ask your healthcare provider if you should avoid alcohol while you are taking a blood thinner.

Avoid teas that contain sweet clover, sweet woodruff, or tonka beans. These can affect how your medication works.
When to Call Your Doctor
Call your doctor right away if you have any of the following:
Bleeding that doesn't stop in 10 minutes

A heavier-than-normal menstrual period or bleeding between periods

Coughing or throwing up blood

Diarrhea or bleeding hemorrhoids

Dark-colored urine or black stools

Red or black-and-blue marks on the skin that get larger

Dizziness or fatigue

Chest pain or trouble breathing
Medical Reviewers: Sarah Foster, RN, MPH; MMI board-certified, academically affiliated clinician
Last Review Date: Mar 31, 2014
© 2000-2015 Krames StayWell, 780 Township Line Road, Yardley, PA 19067. All rights reserved. This information is not intended as a substitute for professional medical care. Always follow your healthcare professional's instructions.