Treating Low Libido

Content provided by the Faculty of Harvard Medical School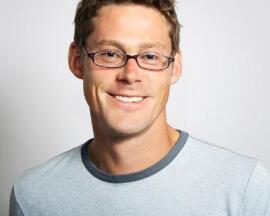 If low testosterone is impacting your desire and ability to have sex, these six steps are a guide to restoring sexual performance.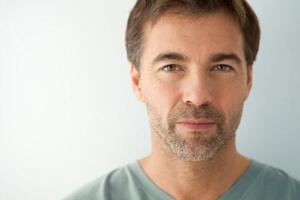 When evaluating a loss of sexual desire, your health care provider will first look for physical causes. Any of a number of chronic medical conditions can impinge on desire (see "Health problems and sexuality"). So, too, can treatments for these conditions, including a wide variety of medications and procedures. The emotional effects of almost any chronic disease—such as frustration, depression, anger, fear of death, and altered body image—can indirectly lead to the loss of desire. In women, low libido may also stem from chronic vaginal, vulvar, or pelvic pain, which will typically cause discomfort with intercourse.
If there are no obvious physical reasons for low libido, your clinician will explore your sexual history, including your attitudes and feelings about sex and your relationship with your partner. One important distinction to be made is whether the problem is a lifelong lack of desire, a more recent loss of interest, or a problem that occurs only with a particular partner or in a certain situation. Sometimes, a history of physical or sexual abuse can manifest as low libido (or an aversion to sex) that may not show up until after the person has married or had children.
Treating the problem
If a medication is contributing to the problem, your clinician may suggest switching to a new drug or lowering your dose. While hormone changes are sometimes involved, often the problem stems from a mix of physiological, psychological, and relationship issues. If, after careful questioning and a physical exam, your clinician decides that the problem would improve with nonmedical treatment, many options are available, from stress reduction to sex therapy and relationship-building strategies.
Sex therapy. Low libido is the most common, challenging, and complex problem a sex therapist encounters. An early obstacle is that individuals with low libido often aren't eager to be treated—because they don't miss sex, because they don't feel hopeful about finding a solution, or because they worry that there is something seriously wrong with them or with the relationship. Most of the time they consent to therapy when they feel the problem is threatening their relationship.
Therapists often address this issue in a variety of ways. Usually, the problem is recast as a couples issue; therapy isn't a means to "cure" the person with the low sex drive. The therapist aims to reassure the low-desire partner that he or she won't be forced or even pressured by the therapist to have sex. The therapist will explore whether the individual may be missing out on a valuable part of life (and a way of being closer with a partner). The therapist also works to diminish any pent-up resentment on the part of the higher-drive partner by noting that he or she is making a choice to stay committed to the relationship by engaging in the search for a joint solution. The goal of treatment is to help create an atmosphere in the relationship that is less pressured, thereby allowing the low-desire partner to become more receptive to feeling and being sexual.
Another important step is to have the partner with the lower libido recognize, explore, and come to terms with any hidden feelings of anger, resentment, guilt, fear, or disgust that surround sex. If these feelings are present, the couple and the therapist explore the origins and impact of these emotions. This may take multiple sessions. The therapist may also gently challenge the couple's assumptions about how sex "should be." Sometimes sex can just be good enough. It doesn't always have to be spontaneous, creative, passionate, and satisfying for both members of the couple. The therapist will encourage the couple to examine the dynamics of the relationship that reinforce the discrepancy in desire. For example, the bedroom may be a venue for acting out power struggles, with the person who otherwise feels ineffectual in the relationship unconsciously avoiding sex as a means of control.
Last Review Date: Jan 1, 2013
© 2015 Harvard University. All rights reserved. Content Licensing by Belvoir Media Group.