Testing Your Testosterone: It's Tricky

Content provided by the Faculty of Harvard Medical School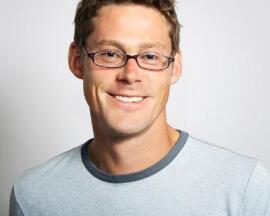 You might be wondering if you have low testosterone, called low T. You might also be wondering what you can do to take control of the situation.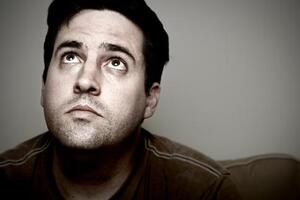 Diagnosing and confirming low testosterone requires thorough lab testing and careful interpretation of the results.
Feeling less pep in your step? Less interested in sex? Befuddled by a persistent brain fog that hobbles your mood and mental performance? There are many reasons why you might feel this way. Testosterone deficiency is but one possibility.
The number of men diagnosed with "low T" has grown dramatically in recent years. Your doctor may consider a trial run of testosterone injections or a rub-on gel if you report classic signs of testosterone deficiency and if lab tests confirm that your hormone levels are abnormally low. But testing testosterone is tricky.
"The first step is finding out if you have low testosterone to start, which is complicated by the fact that we have no really reliable way to measure it," says Dr. William Kormos, editor in chief of Harvard Men's Health Watch and a primary care physician at Massachusetts General Hospital.
Inaccurate or misinterpreted test results can either falsely diagnose or miss a case of testosterone deficiency. And because the treatment is not without risks, it's important to have your testosterone levels assessed carefully before considering supplementation.
What does 'total testosterone' measure?
A "total" testosterone lab test measures free testosterone as well as the amount of hormone bound to the proteins albumin and sex hormone binding globulin (SHBG). Free and albumin-bound hormone are "bioavailable" and thus active in the body.
First step: Identify symptoms
The first step in diagnosing testosterone deficiency is establishing whether a man has the classic symptoms. Guidelines released in 2010 by the Endocrine Society cited a list of "red flags" that raise the possibility of low T. These are low libido, erectile dysfunction, low sperm count, loss of body hair, and hot flashes. Other signs that could prompt your doctor to suspect low testosterone are poor concentration and memory; feeling sad or blue; insomnia; decreased energy, motivation, initiative, or self-confidence; decreased muscle mass and increased fat; and diminished physical or work performance.
Which symptoms are the most important? It's a judgment call. "Very few people have every single one of them," says Dr. Abraham Morgentaler, an associate clinical professor of urology at Harvard-affiliated Beth Israel Deaconess Medical Center, and author of the book Testosterone for Life. "The more symptoms he has the more likely he is deficient."
But what man hasn't felt irritable and pooped out, or had a less-than-satisfying sexual encounter? If diagnosing testosterone deficiency were based solely on a list of such general symptoms, virtually every man would be labeled as low T.
"The problem is that the symptoms of testosterone deficiency are really common, and they are also common in men who have normal testosterone," says Dr. Carl Pallais, an endocrinologist and assistant professor of medicine at Massachusetts General Hospital.
Measuring total testosterone
If the classic symptoms of low testosterone are present, the next step is to measure the level of testosterone in the blood. But determining if a man is truly deficient in testosterone is far from simple. "The test for total testosterone is not a terrifically reliable test," Dr. Morgentaler says.
For one thing, total testosterone fluctuates quite a bit during the day. Testosterone levels are highest in the morning, although this effect is less pronounced in older men. To get the best result, physicians generally draw blood for testosterone lab tests between 7 a.m. and 10 a.m.
Last Review Date: Oct 1, 2012
© 2015 Harvard University. All rights reserved. Content Licensing by Belvoir Media Group.