Considering Testosterone Therapy?

Content provided by the Faculty of Harvard Medical School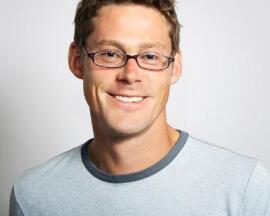 If low testosterone is impacting your desire and ability to have sex, these six steps are a guide to restoring sexual performance.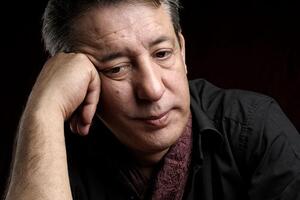 35% of men over 45 may have low testosterone levels.
Testosterone therapy is more popular than ever, with global sales expected to reach $5 billion by 2017. The hormone offers the potential to reverse the clock by improving energy, mood, and sex drive, to name a few benefits. But the therapy may not be right for everyone, and may pose risks for some.
Low testosterone
After age 30, a man's testosterone level begins falling about 1% per year. The decline affects more than just sexual function. Testosterone (T), made in the testicles, is also necessary for bone health, mental clarity, muscle strength, and red blood cell production. Sometimes the body is unable to make enough T because of a problem with the testicles or the pituitary gland.
Therapy and its impact
When blood tests confirm low T, doctors may prescribe testosterone therapy in the form of injections, gels or patches you place on the skin, or tablets that stick to the gums.
Symptom improvement varies. "The most reliable symptom to respond to treatment is diminished libido, which improves in approximately 80% of men. Erection quality improves in a majority of men. Reduced fatigue and improved mood are frequently seen with treatment," says Dr. Abraham Morgentaler, associate clinical professor of urology at Harvard Medical School and author of the book Testosterone for Life.
Most doctors agree that T therapy makes you feel better, but there is great debate over whether it's safe. Some doctors maintain that T therapy has a risk of increased clotting, heart disease, and prostate cancer. Dr. Morgentaler says most evidence shows either a neutral or a beneficial effect of T on atherosclerosis and cardiac function. And he argues that T therapy does not cause prostate cancer to grow. "Prostate cancer cells require a certain amount of testosterone (or its metabolite, dihydrotestosterone) for optimal growth. However, this requirement is satisfied at a fairly low blood concentration, and additional testosterone appears to have little or no effect once this saturation point is reached," he says. Most doctors, however, avoid giving T to men with prostate cancer.
Low T symptoms:
decreased libido

erectile dysfunction

low energy

trouble concentrating

reduced muscle mass

decreased bone density

increased body fat

depression

insomnia
Who's a candidate
The diagnosis of low T can be tricky. Doctors disagree on what constitutes a "low" blood level of total testosterone. The FDA defines it as a total T level of 300 nanograms per deciliter (ng/dL). However, many clinicians, like Dr. Morgentaler, will treat men with a level higher than 300 ng/dl if they have characteristic symptoms and other measures of testosterone that indicate low T. Unfortunately, test results vary from lab to lab, and a total T level alone is unreliable. Your doctor may also want to measure the amount of testosterone that's actually available to your cells, called free testosterone.
So what should you do? Work with a physician who deals with testosterone issues on a regular basis, and don't be afraid to ask for a second opinion. And make sure you ask about the risks and the benefits for your particular situation.
Last Review Date: Jan 1, 2013
© 2015 Harvard University. All rights reserved. Content Licensing by Belvoir Media Group.