Ask the Doctor: Low Testosterone

Content provided by the Faculty of Harvard Medical School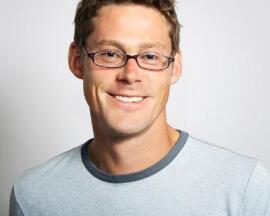 You might be wondering if you have low testosterone, called low T. You might also be wondering what you can do to take control of the situation.


Howard LeWine, M.D., is chief editor of Internet Publishing at Harvard Health Publications. He is recognized as an outstanding clinician and teacher and is a recipient of the Internal Medicine Teacher of the Year award at Brigham and Women's Hospital. Dr. LeWine continues to practice Internal Medicine; most recently he became a hospitalist after practicing primary care for over 20 years.
Question:
I have been diagnosed with low testosterone. At what level do symptoms usually begin to appear?
Answer:
The blood level of testosterone does not correlate with symptoms. A man can have a testosterone level below normal and feel absolutely fine.
Some symptoms of low testosterone include:
Decreased sexual desire

Erectile dysfunction

A depressed mood

Low energy level

Decreased muscle strength
However, these symptoms occur in many men. And most often, men with one or more of these symptoms have normal testosterone levels.
Because the symptoms can be subtle, I usually suggest a trial of testosterone replacement when a man has a low testosterone level. In addition to possibly making a man feel better, testosterone helps keep bones strong. Low testosterone contributes to osteoporosis in men.
There are potential risks to testosterone therapy. It stimulates the growth of normal prostate tissue and prostate cancer (if cancer already is present in the gland).
Last Review Date: Apr 15, 2011
© 2015 Harvard University. All rights reserved. Content Licensing by Belvoir Media Group.