What to Know About Bladder Retraining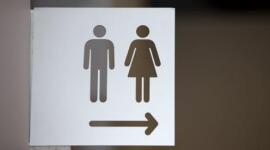 Most adults urinate four to seven times per day. If your daily routine is far in excess of that, talk with your doctor.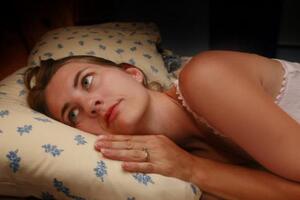 Having an overactive bladder can be frustrating, even debilitating. The frequent, sudden urge to go, the accidental leaks, the constant worry of finding a restroom—all of it can take a major toll on your quality of life. But with bladder retraining, you can cut down on unwanted bathroom breaks and learn how to manage your overactive bladder.
Bladder Retraining Basics
When you feel the urge to urinate, you most likely stop what you're doing and use the restroom to relieve the feeling. Unfortunately, when you have an overactive bladder, your body becomes used to frequent urination. This disruptive pattern can continue even if the symptoms of an overactive bladder are resolved.
With bladder retraining, you can establish a more normal urination schedule. You learn how to urinate at set times—not just when the urge occurs—to slowly extend the time between bathroom breaks. This increases the amount of urine your bladder will hold, which reduces the frequency of your urges.
Steps to Success
Before embarking on a bladder retraining program, talk with your doctor. He or she can tell you if you're ready for bladder retraining and help develop a program to follow. If your symptoms are fairly mild, you can try bladder retraining on your own.
Start off by keeping track of how often you use the restroom. Then, set a schedule for urinating that's slightly longer than your typical habits. For example, if you tend to urinate every 30 minutes, try to wait 15 minutes longer before voiding. Maintain the 45-minute schedule as best as possible for about four weeks. That's how long it usually takes to successfully and consistently increase your wait time. Once this is accomplished, push back your schedule another 10 or 15 minutes.
Flexibility for the Future
Try to stick to your plan as much as possible, but keep in mind that some intervals between voiding may be a bit longer and some a bit shorter. Trying to relax or distract yourself when the urge first occurs can help it go away. And don't worry about bladder retraining at night. The progress you make in the daytime will help during sleep, too.
On average, it takes about three months to retrain your bladder to a more normal urinary frequency. Keeping a diary of your bladder habits can help you track your progress and successes along the way. Remember, these small steps can lead to greater control over your bathroom habits—and your life—in the long term.

Medical Reviewers: William C. Lloyd III, MD, FACS
Last Review Date: Mar 20, 2015
© 2016 Healthgrades Operating Company, Inc. All rights reserved. May not be reproduced or reprinted without permission from Healthgrades Operating Company, Inc. Use of this information is governed by the Healthgrades User Agreement.