Rheumatoid Arthritis and Pregnancy: Pros and Cons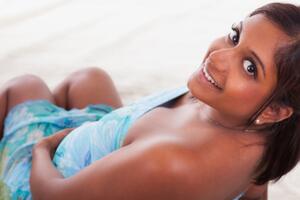 Seventy-five percent of people who have rheumatoid arthritis (RA) are women. Many women are diagnosed during their childbearing years, just when they want to start families. If you are one of these women, it's reassuring to know that RA does not make it harder to become pregnant. In fact, most women actually have fewer RA symptoms during pregnancy. Here's what you need to know to make the best decision for you.
Pros for Pregnancy with RA
If you have RA, your chances of becoming pregnant are about the same as those of women without RA. About 70% of women find that their RA symptoms improve during pregnancy, especially during the second trimester. This improvement may have something to do with pregnancy hormones.
Here are some other reassuring facts:
Studies show that pregnancy does not make RA worse over time.

Complications during pregnancy due to RA are uncommon.

The risk of passing RA on to your child is extremely low.
Cons for Pregnancy with RA
Some studies show that women with RA have fewer children than women without RA, but this is most likely due to choice. There is no reason RA will prevent you from becoming pregnant; however, there are some facts to think about:
Many medications used to treat RA are not safe to take during pregnancy or breastfeeding.

Some RA drugs, such as methotrexate, can cause birth defects, so you will need to stop taking them before you plan to become pregnant.

Many women will have a relapse of RA symptoms at about six weeks after the baby's birth as hormone levels return to normal.

Caring for a baby can be exhausting and a challenge when you're also managing RA symptoms like pain, stiffness and fatigue.
Planning for Pregnancy with RA
If you'd like to start having children, having RA is no reason not to, but plan ahead. Talk with your doctor before you start trying to become pregnant and include your partner in the conversation.
Most experts say that your RA should be under control for three to six months before you try to become pregnant. Talk with your medical team about what medications you need to stop taking before you become pregnant and what medications are safe to take while you are pregnant.
Have a plan for how you will handle RA symptoms after your baby is born. Think about how much support from loved ones you'll have during and after pregnancy. Once you have a plan in place, you'll be more comfortable with your decision.
Key Takeaways
Women with RA have about the same chance of getting pregnant as women without RA.

With careful planning, complications of pregnancy are rare in women with RA.

Many women have fewer symptoms during pregnancy but have a relapse of symptoms about six weeks after giving birth.

Talk with your doctor about all your medications and make sure your RA is under good control before you start trying to become pregnant.
Medical Reviewers: Cynthia Haines, MD
Last Review Date: Sep 24, 2012
© 2015 Healthgrades Operating Company, Inc. All rights reserved. May not be reproduced or reprinted without permission from Healthgrades Operating Company, Inc. Use of this information is governed by the Healthgrades User Agreement.