Working With Your Diabetes Health Care Team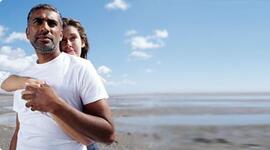 Together, diabetes and depression can seriously affect your overall health.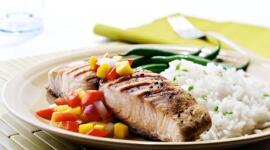 Doctors have developed several methods to help you plot out what to eat and when.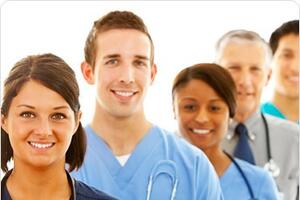 If you have diabetes, you have plenty of company. The number of adults diagnosed with diabetes is increasing daily. You should also be keeping company with a number of health care providers, from your primary care physician to your dentist, eye doctor, and foot doctor.
Diabetes affects the body in many complex ways, and having a team to help you stay as healthy and vital as possible, for as long as possible, is key.
Yet no matter how much you depend on health care providers, you also have an important role as team leader.
"You need to be in charge of your own health," says Karmeen Kulkarni, M.S., R.D., C.D.E., from the American Diabetes Association (ADA). "If you're invested in your care—monitoring it, keeping track of appointments and follow-up visits and engaging in a healthful lifestyle—you'll feel better. It will make a big difference in your life."
Developing a take-charge attitude can help you avoid some of the serious complications that can come with unmanaged diabetes.
"Diabetes self-care can be a full-time job," says Kulkarni. No one but the patient can stay on top of:
Taking daily medications

Planning healthy meals

Controlling weight, blood sugar, blood pressure, and cholesterol

Getting regular exercise

Keeping appointments for regular dental care, eye exams, and foot care

Leading the team
When choosing your health care providers, choose health care professionals who are familiar with diabetes, its effects and its treatments. Ask how many of their patients have diabetes, and what kind of training and experience they have with diabetes care.
Think of these professionals as respected, knowledgeable people who are partners in your care. Don't expect them to second-guess all your needs, or even to remember all the details of your care.
"In this busy world, you can have the best health care provider and things can still fall through the cracks," says Kulkarni. "Be open about your symptoms or your fears. Ask questions freely. If you have good communication with all your health care providers and are proactive about your care, you'll get the high-quality care you deserve."
Who should be on your team? It depends on your personal needs. Typically, patients with diabetes will see several, if not all, of the following health professionals.
Primary care physician (PCP)
This doctor coordinates all your health care needs, including your diabetes care. Because of the PCP's central role, take care in choosing someone who has treated many people with diabetes and whose patient outcomes are good.
"You also should feel comfortable with this person, be sure he or she has a good rapport with you, listens to you, and is concerned about your diabetes control," advises Kulkarni.
The PCP may be a family practice doctor, internist, or other general practitioner. (Some people with diabetes use an endocrinologist as a PCP. An endocrinologist is a doctor who has special training in diabetes and related illnesses.) Your PCP may occasionally refer you to an eye doctor, foot doctor, heart doctor, or other specialist. Each time you consult with one of these other health care providers, be sure the test results and other information are sent to your PCP, so he or she can stay up to date when coordinating your care.
"Let your PCP know of any changes in your treatments, and don't hesitate to ask when your next kidney function test should be done, for example, or when you're due for your next visit with a podiatrist," says Kulkarni.
Medical Reviewers: Grantham, Paula, RN, BSN
Last Review Date: Apr 25, 2013
© 2000-2015 Krames StayWell, 780 Township Line Road, Yardley, PA 19067. All rights reserved. This information is not intended as a substitute for professional medical care. Always follow your healthcare professional's instructions.