Meal-Planning Methods for Diabetes
The Diabetes-Depression Connection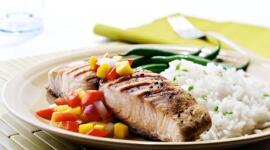 Doctors have developed several methods to help you plot out what to eat and when.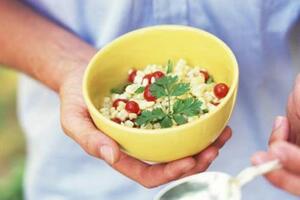 A builder would never start a house without a blueprint. A businessperson needs a strategy to start a successful company. In the same way, if you've set your sights on healthy eating and good diabetes management, you'll need a plan to get you there.
Luckily, you don't have to start from scratch. Doctors have developed several methods to help you plot out what to eat and when. Each meal-planning tool aims to keep your blood sugar in check and your disease under control. Talk with your diabetes care team to determine which will work best for you.
Carbohydrate Counting
Foods containing carbohydrates include breads, fruits, beans, dairy products, and starchy vegetables like potatoes and corn. Carbs in particular can have a big effect on your blood sugar. Therefore, tracking how many you consume helps you keep sugar levels within your target range.
Your doctor or dietitian can tell you how many carbohydrates you need each day and how to spread them out to prevent blood-sugar swings. Most people with diabetes should aim for 45 to 60 grams per meal. But your diet may differ based on your weight, how much you exercise, and your diabetes medicines.
From there, plan your meals and snacks to add up to the correct number of carbs. Use food labels to determine how many carbs packaged goods contain. Pay attention to the serving size on the label. For fresh, whole foods, you can estimate based on the portion size. For instance, one half-cup of fresh fruit, one half-cup of beans, or one-quarter of a potato each has about 15 grams of carbs.
The more accurate your count, the better your blood sugar control. Track both your meals and your blood sugar, and over time you'll improve your ability to estimate how a certain food sways your readings.
The Glycemic Index
All carbohydrates affect your blood sugar, but some send it surging more rapidly than others. These foods rank higher on the glycemic index, or GI. This scale compares a food's effect on blood sugar to that of white bread or glucose. Whole grains, beans and lentils, and nonstarchy vegetables have a low GI, while white rice and juice sit higher on the scale.
Eating foods lower on the glycemic index, or pairing a high-GI carb with one that's lower, can help fine-tune your blood sugar control. In most cases, the glycemic index works best when used along with carb counting. Your diabetes care team can help you decide if tracking GI would offer you significant benefits.
Exchange System
Don't like counting? This list-based system may be best for you. You'll use a tool called an exchange list, which groups foods together by type, based on the amount of carbohydrates, protein, and fat they contain.
For instance, one vegetable exchange may be either a cup of raw spinach, a half-cup of cooked asparagus, or a half-cup of tomato juice. One starch exchange includes a slice of bread or a half-cup of cooked pasta.
Your doctor or dietitian will give you a set number of exchanges for each meal or snack. For instance, your dinner allowance might include one starch exchange, two of vegetables, and one of meat. A snack portion can include one fruit exchange and one dairy. This way, you can incorporate variety into your diet while still striking the right balance of nutrients. Need help with exchange lists? There are many easy to use and free smartphone apps that make it easy to manage your exchange list.
Create Your Plate
Some people think best in pictures. If that describes you, try this method. It provides you with visual cues for how much of each type of food you need to keep your blood sugar on track.
First, take your typical dinner plate. Draw a line down the center from top to bottom. On one side, draw another line from the center to the edge, to make two equal sections. In the end, you'll have three sections on your plate, one large and two small.
Medical Reviewers: William C. Lloyd III, MD, FACS
Last Review Date: Jun 28, 2015
© 2016 Healthgrades Operating Company, Inc. All rights reserved. May not be reproduced or reprinted without permission from Healthgrades Operating Company, Inc. Use of this information is governed by the Healthgrades User Agreement.