6 Tips for Dining Out With Crohn's Disease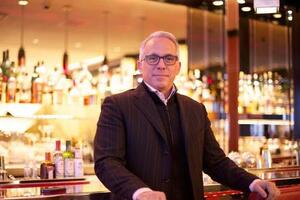 Dining out when you have Crohn's can be difficult, but it's not as hard as you may think as long as you look for quality. A good restaurant should be able to accommodate your needs within reason and do it well.
1. Do research online. Most restaurants, including mine, have menus posted online. Take a look and see what you'd be able to eat with modifications. Depending on what diet you're on, there should be a few to several options that sound appetizing.
2. Call ahead. I'd encourage anyone with a dietary restriction to call the restaurant ahead of time and ask to speak with someone who knows the menu well. Any establishment that believes in good customer service should be eager to answer your questions.
3. Educate your server. Your server is your ally -- it's in their best interest that you have a good experience. Explain your restrictions so they can communicate with the kitchen.
4. Know your limits... A night out may not be the best time to test your limits. A good chef wants you to have an evening that you remember for the pleasure, not the pain. We have many ways to add flavor to a dish -- if one ingredient doesn't work for you, we can substitute another.
5. ...But don't unnecessarily limit yourself. If you can't have a cocktail, ask for a "mocktail". A talented bartender will welcome the challenge to come up with something delicious for you.
6. Relax. Don't feel guilty about asking questions and requesting modifications. Enjoy your surroundings, an evening with friends, and, of course, the wonderful food.
Disclaimer: This column provides lifestyle tips. It is not medical advice. There is no specific diet that is recommended for people with Crohn's disease. Discuss any nutrition questions with your doctor.
© 2016 Healthgrades Operating Company, Inc. All rights reserved. May not be reproduced or reprinted without permission from Healthgrades Operating Company, Inc. Use of this information is governed by the Healthgrades User Agreement.