Breakthroughs in Treating Hepatitis C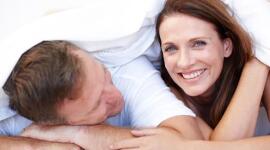 Protect your partner by taking these steps to reduce your risk of transmitting the virus during sex.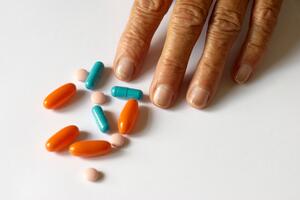 As recently as 1986, doctors had just one drug for hepatitis C: interferon, similar to a protein that occurs naturally in the body. And it worked in only 6% of patients.
Now, new approaches that combine multiple medications can successfully treat more than 80% of people with this virus.
In fact, hepatitis C, which causes inflammation of the liver, is one of the few chronic diseases that doctors have cured—meaning no traces of the virus remain in the bloodstream. And researchers continue to make discoveries that improve the safety and effectiveness of hepatitis C therapies.
Genotyping the Virus
Scientists have now identified six different types of hepatitis C virus, based on their genetic makeup. Each responds differently to treatment. Three-fourths of people with hepatitis C have genotype 1. Your doctor can do a blood test for genotype and use this information to choose the treatment that will work best.
From Double to Triple to Quadruple Therapy
Doctors first combined interferon with another medication—ribavirin (brand names Copegus, Rebetol, and Ribasphere)—in the 1990s. By the early 2000s, this combination served as the standard of care. For many patients, including those with genotypes 2 and 3, 6 to 12 months of this so-called double therapy still works best for clearing the virus from their system.
In 2011, the U.S. Food and Drug Administration (FDA) approved two new medications, boceprevir (Victrelis) and telaprevir (Incivek). These drugs were added to peginterferon and ribavirin to create triple therapy. This regimen works for 63 to 75% of people with genotype 1 virus, compared with 40 to 45% for dual therapy. However, about half of people taking them experience side effects, including anemia and rashes.
Another medication—simeprevir (Olysio)—was approved in 2013. When combined with interferon and ribavirin, Olysio offers another option for people with genotype 1. Often, it has fewer severe side effects.
Drugs that Work Without Interferon
Interferon and peginterferon have done wonders for many people with hepatitis C, reducing the amount of the virus in their bodies. But even in its newer formulations, the drug is administered by injection and has potentially serious side effects. These include suicidal thoughts, heart attack, and autoimmune disorders. Patients must be monitored closely while taking it.
For these reasons, doctors continue to search for new treatments. In 2013, the FDA approved the first drug that works without interferon, at least in people with genotype 2 or 3 hepatitis C. The drug, sofosbuvir (Sovaldi), is taken orally, which makes it easier for many people to handle. It still must be combined with ribavirin for patients with genotype 2 or 3.
For people with genotype 1, sofosbuvir must be combined with ribavirin and interferon. However, treatment with this triple therapy often lasts for a much shorter period of time than the traditional regimen—only 12 weeks.
High Cure Rate With Newest Treatment
Another significant breakthrough occurred in December 2014, when the FDA approved a new combination treatment containing four drugs (Viekira Pak). The therapy combines three new medications—ombitasvir, paritaprevir and dasabuvir—with the previously known ritonavir. The pack treats people with genotype 1 infection, including those with cirrhosis, and can be used with or without ribavirin.
In clinical trials, 91 to 100% of participants achieved a sustained viral response (SVR)—meaning they did not have the virus in their bloodstream 24 weeks after finishing treatment. Almost all patients who achieve SVR are cured. In the trials, side effects of the new treatment included fatigue, itching, lack of energy, nausea, and trouble sleeping.
Therapies on the Horizon
Researchers continue work on several new antiviral medications to treat chronic hepatitis C infection. The goals: increase success rates, shorten the duration of treatment, reduce side effects, and provide new options for people who can't tolerate or don't respond to existing regimens.
Medical Reviewers: Robert Williams, MD
Last Review Date: Feb 6, 2014
© 2016 Healthgrades Operating Company, Inc. All rights reserved. May not be reproduced or reprinted without permission from Healthgrades Operating Company, Inc. Use of this information is governed by the Healthgrades User Agreement.

View Sources
Medical References
Alao H, Jake Liang T. Alternative interferons and immunomodulators in the treatment of hepatitis C. Liver Int. 2014 Feb;34 Suppl 1:133-8.
Shiffman ML, Benhamou Y. HCV F1/F2 patients: treat now or continue to wait. Liver Int. 2014 Feb;34 Suppl 1:79-84.
Trepo C. A brief history of hepatitis milestones. Liver Int. 2014 Feb;34 Suppl 1:29-37.
Treating Chronic Hepatitis C: A Review of the Research for Adults. Agency for Healthcare Research and Quality (http://effectivehealthcare.ahrq.gov/search-for-guides-reviews-and-reports/?pageaction=displayproduct...
Olysio (simeprevir) for the treatment of chronic hepatitis C in combination antiviral treatment. U.S. Food and Drug Administration (http://www.fda.gov/forconsumers/byaudience/forpatientadvocates/ucm377234.htm)
Approval of Sovaldi (sofosbuvir) tablets for the treatment of chronic hepatitis C. U.S. Food and Drug Administration, Accessed January 20, 2014 (http://www.fda.gov/forconsumers/byaudience/forpatientadvocates/ucm377920.htm)
FDA approves Viekira Pak to treat hepatitis C, U.S. Food and Drug Administration (http://www.fda.gov/NewsEvents/Newsroom/PressAnnouncements/ucm427530.htm)
Hepatitis C medications: A review and update for patients, U.S. Department of Veterans Affairs, Accessed January 20, 2014 (http://www.hepatitis.va.gov/products/patient/treatment-update.asp)
Anticipating New Regimens with Direct Acting Antivirals for Hepatitis C. U.S. Department of Veterans Affairs, Accessed January 20, 2014 (http://www.hepatitis.va.gov/provider/hcv/DAA-update.asp)
Peginterferon Alfa-2b (PEG-Intron). U.S. National Library of Medicine and the National Institutes of Health, Accessed January 20, 2014 (http://www.nlm.nih.gov/medlineplus/druginfo/meds/a605030.html)