A Guide to Psychiatric Advance Directives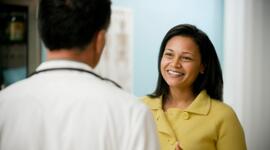 Finding the right treatment option can go a long way toward helping your loved one stick with their treatment plan.

Having a say in your own mental healthcare may be very important to you. But what if someday you're unable to make decisions about your treatment? A psychiatric advance directive (PAD) is a document written while you're mentally healthy that can speak for you if you become incapacitated by mental illness.
There are two main types of PADs:
Instructive PADs give specific instructions about the mental health treatments and services you do or do not want to receive.

Proxy PADs name a healthcare agent or proxy—someone you authorize to make treatment decisions on your behalf if you become unable to do so yourself.
The ABCs of PADs
The legal requirements for creating a PAD vary from state to state. Half of states now have specific PAD laws. Nearly all the others permit general medical advance directives, which can be applied to at least some types of mental health situations. You can find state-by-state information, as well as downloadable PAD forms, at the National Resource Center on Psychiatric Advance Directives.
Typically, PADs are used to spell out your wishes about treatment issues such as:
Electroconvulsive therapy

Hospitalization

Medications

Preferred healthcare providers

If your doctor has prescribed psychosocial therapy, make sure you participate.

Use of restraints or seclusion

You may want to briefly explain the rationale for your choices. For example, you might note that you don't want certain medications because they caused severe side effects for you in the past. Or you might state that you prefer a particular therapeutic program because it worked out well for you before.
Keep in mind: In a mental health crisis, doctors can still make decisions that are necessary to safeguard your safety and protect other people. Creating a PAD doesn't guarantee that all your preferences can be met. But it does allow you to have more influence over what happens during your treatment.
Choosing Your Healthcare Agent
Often, you'll name a healthcare agent in addition to or in place of stating your treatment preferences. This is a person you appoint to make treatment decisions for you when you're unable to make them yourself. Choose someone you can trust to follow your wishes and act in your best interests.
Before designating anyone as your healthcare agent, always ask if he or she is willing to do it. Make sure the person really understands what it would entail.
You may want to name more than one agent. For example, you might want to pick one person as the first choice and another as the backup. Or you might want to designate one person to make healthcare decisions and another to take care of your bills and home.
Storing and Updating Your PAD
Once you've created your PAD, make it easy for people to find in an emergency. Keep one copy in a handy place at home, such as in your bedside table, and store another with your important papers. Also, give a copy to your healthcare agent or another reliable family member or friend.
If you change your mind about what you want, you can revise your PAD or create a new one. Just be sure to replace all the old copies with the latest version of the document.
In some states, you can also opt to make your PAD revocable, which means you can cancel it even while you're in the midst of a mental health crisis. Think carefully about choosing this option, however. It can be risky to override your well-thought-out decisions at a time when you aren't thinking clearly.
You hope you won't need your PAD. But if you do, it can give you a voice when you need it most.
Did you find this helpful?
(

0

)
Medical Reviewers: Correll, Christoph, MD
Last Review Date: Feb 17, 2014
© 2015 Healthgrades Operating Company, Inc. All rights reserved. May not be reproduced or reprinted without permission from Healthgrades Operating Company, Inc. Use of this information is governed by the Healthgrades User Agreement.